Some random moments from the past few weekends with the big Benny boy.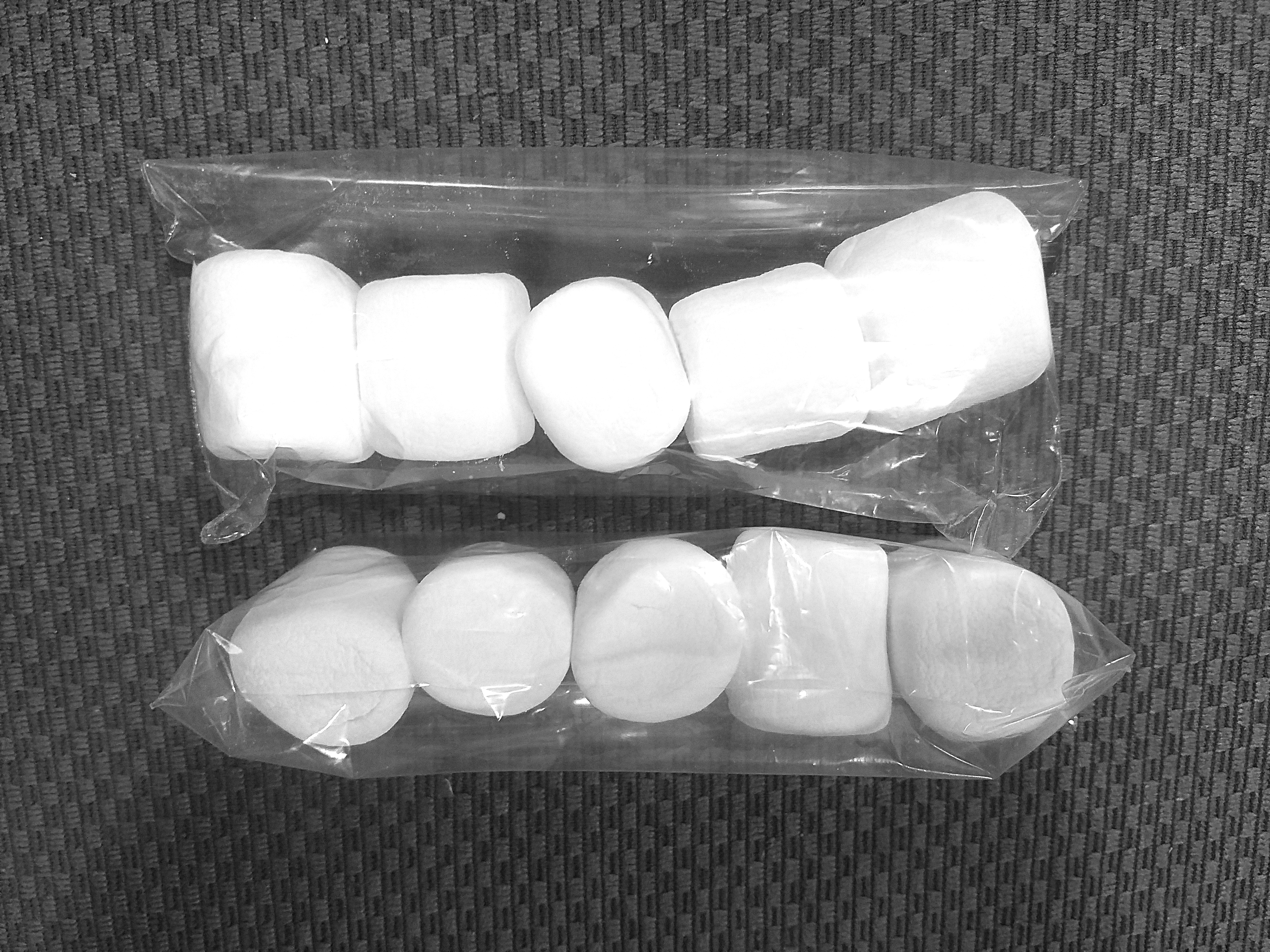 As snacks go (that Ben likes), relatively speaking, marshmallows count as health food.
~~~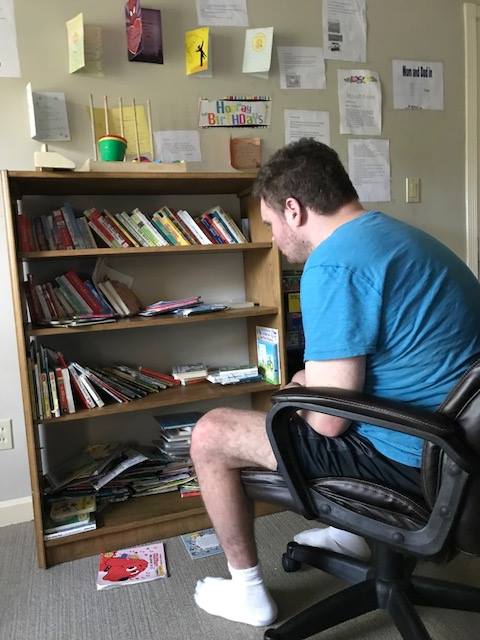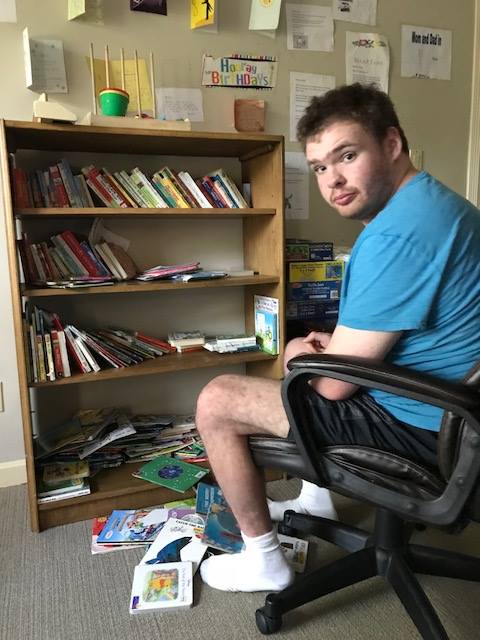 Picking his sixth book to read is serious business. (Thank you Michelle!)
~~~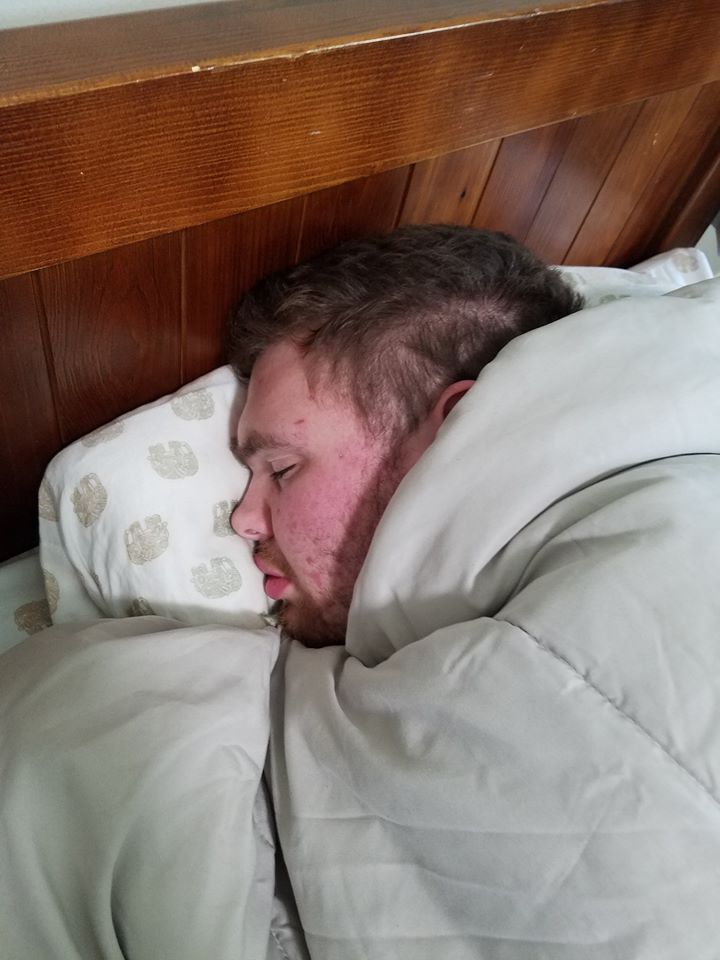 Picking Ben up on a Sunday morning. Nothing like a post-breakfast nap. I almost feel bad interrupting it. But he won't mind when there is Luna Bakery in his immediate future. Ready. Set…
~~~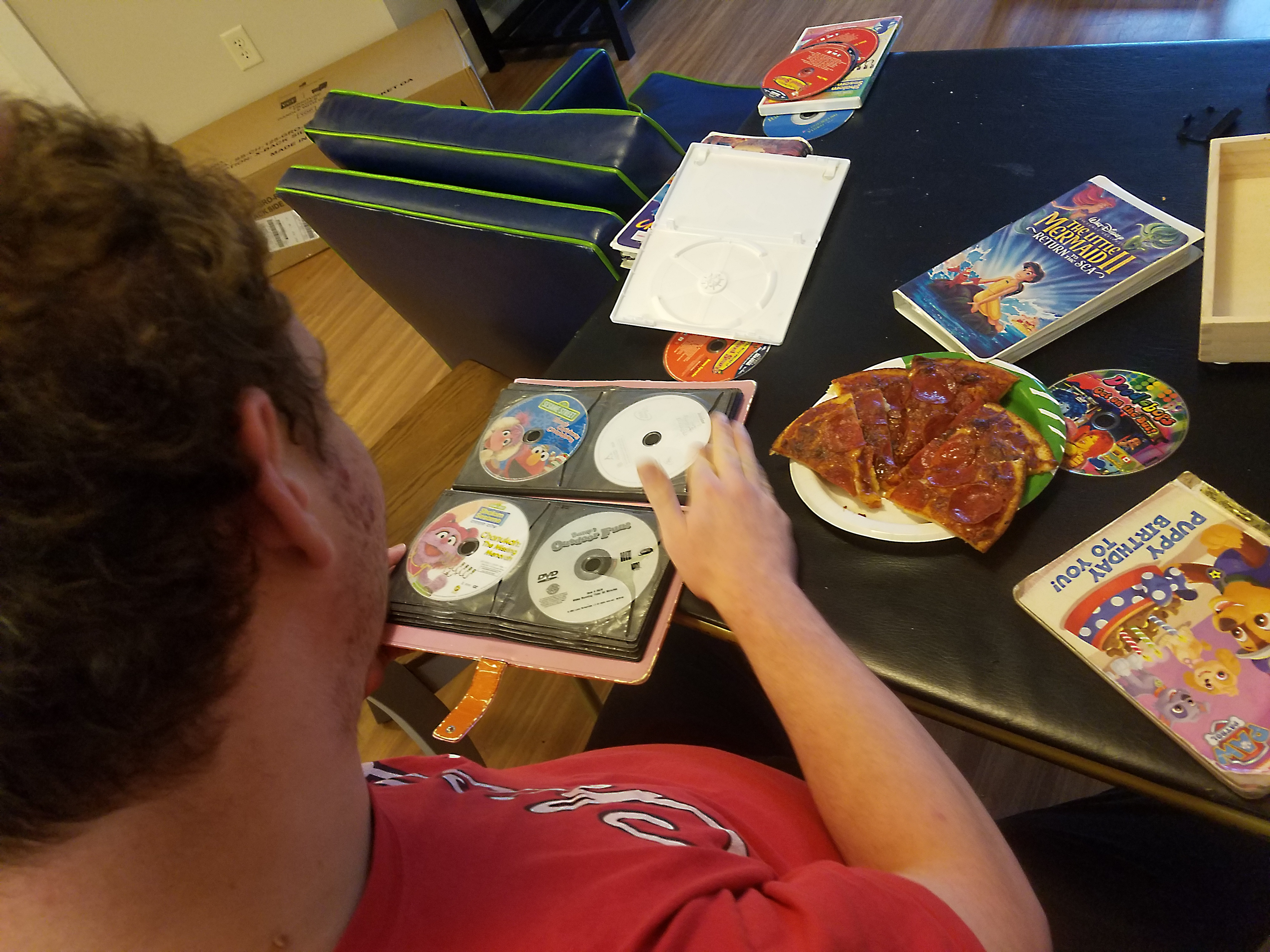 DVDs, check. Book, check. And in the middle — pepperoni pizza, double, no, triple check. A perfect lunch break.
And get this – you are witnessing a major victory for Mom and Dad – Ben is eating Cauliflower! Does he know that? Hell no! Ben is a super sleuth when it comes to stealth-nutrition. Karen's tried to practically liquefy carrots and other things and mix them into his burger meat, but he has x-ray vision that would be the envy of Superman, and nope, those burgers are rejected, unequivocally and without even a bite getting past his lips. But thank you Trader Joe's. This past weekend, Karen bought pizza crust that has Cauliflower mixed into it.
A Vegan he ain't, but now, a Cauliflower-eater he is. Hoping Trader Joe's comes up with a tossed salad pizza crust next.