My personal mantra (or at least one of them) is, Time Flies, Whether You're Having Fun or Not. The "Not" part is familiar turf for any parent watching their child grow up struggling with the horrors of severe autism. But the "Fun" parts can't be beat, and this past weekend, we had tons of it with both of our boys, who turned 24 — and if THAT doesn't smack us in the face with the "Time Flies" part…
Here's Jake and a gift demonstrating how well Karen knows his tastes: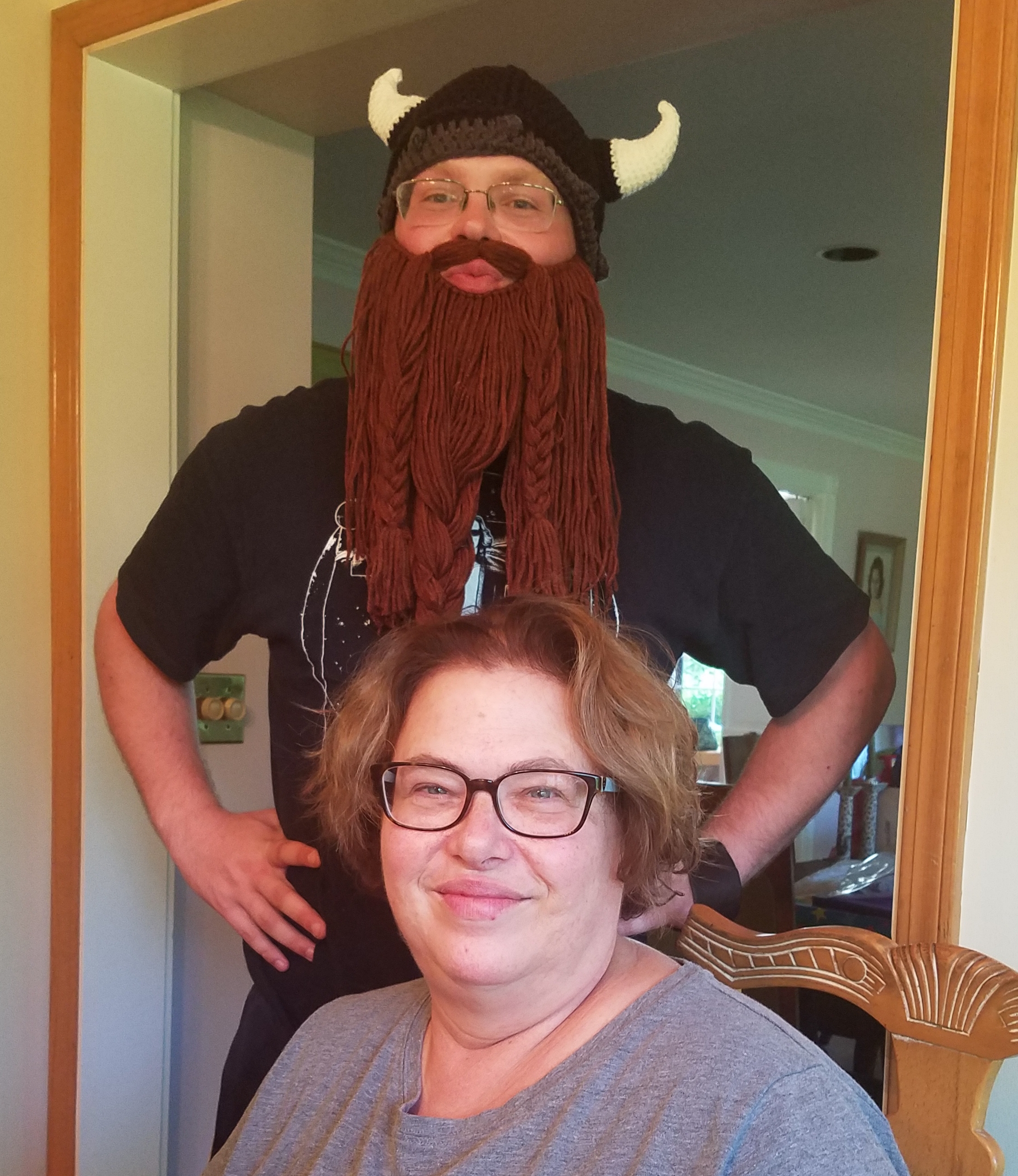 And here's Ben with Round One of his birthday candle blow-outs (the bigger cakes came later with more parties, though he loves nothing more than a cupcake — or ten), his Uncle Gregg and Aunt Holly making the trek to Cleveland to cheer him on: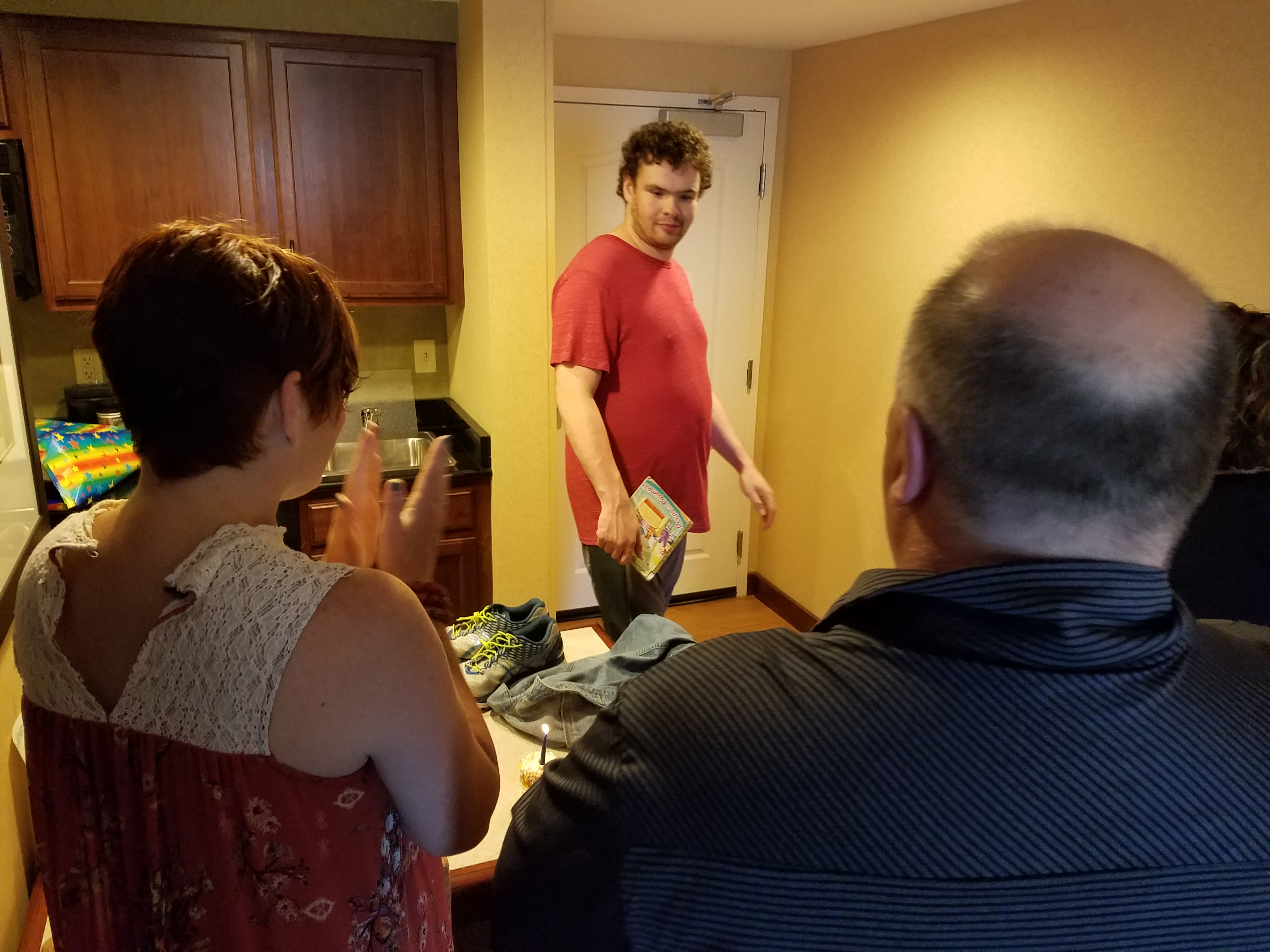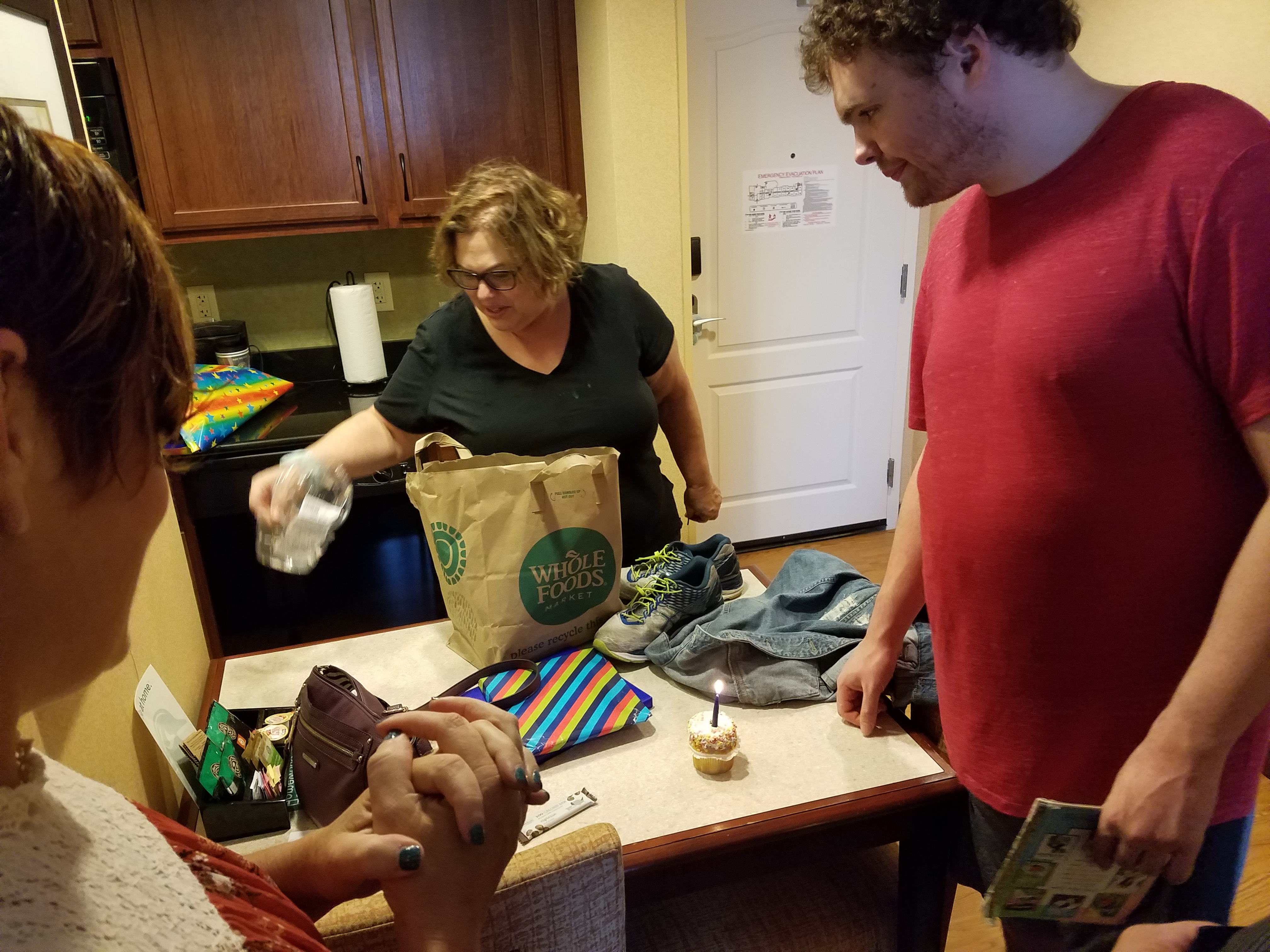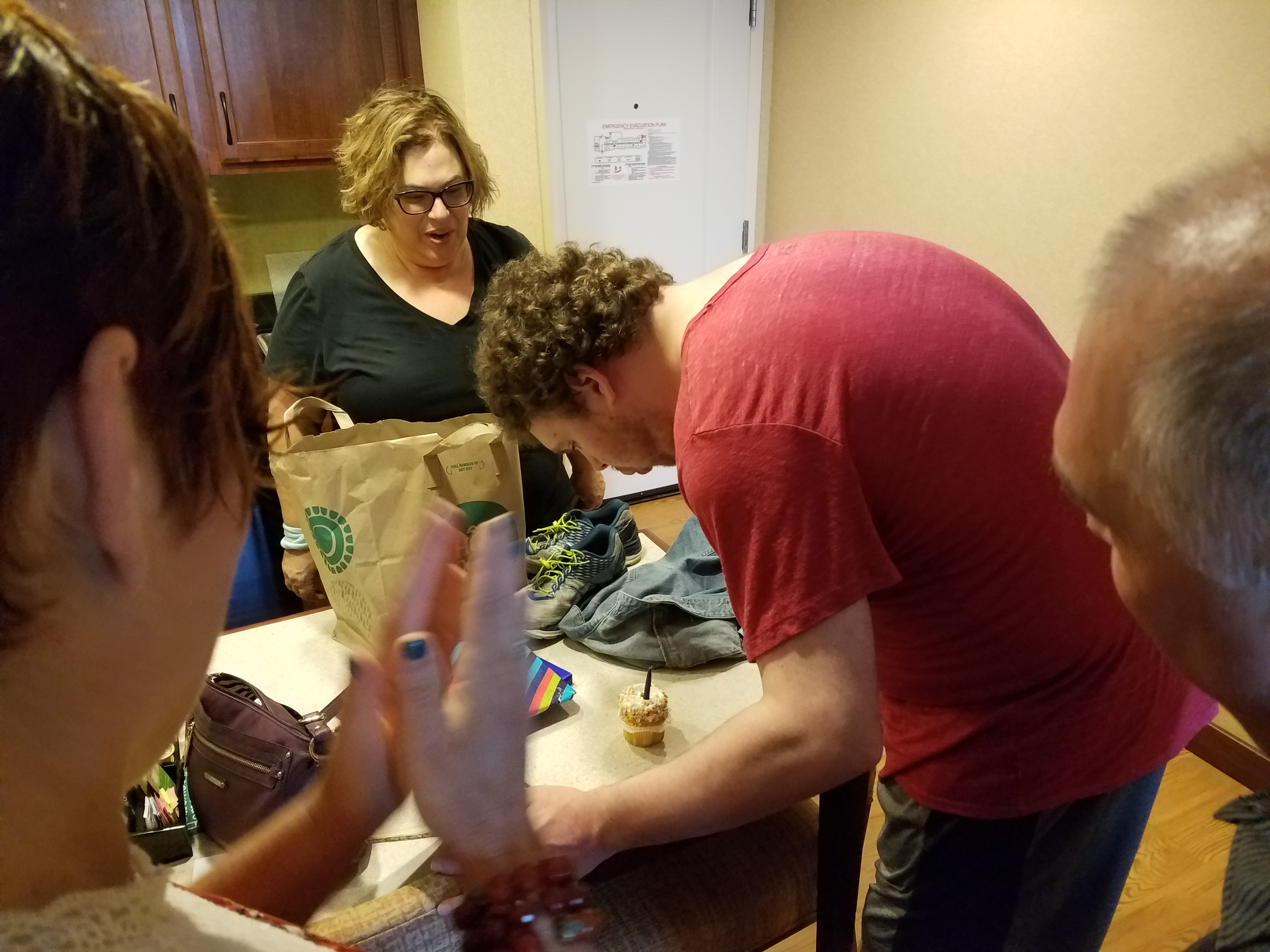 And one more bit of fun, as much for me as for Benny Boy…
As I've written about before, Ben hears a lot of music on our weekends,  while driving driving driving. Up until a few years ago, it was all of his choosing, which meant always the same bunch of stuff, which included Nickel Creek and Randy Newman and Sam Bush, but also things like Mary Poppins and Raffi. I have heard the Mary Poppins soundtrack LITERALLY a minimum of 750 times over the past decade. Autism truly is hell.
Then we instituted Benny Music Day, the last day of a visit (usually Sunday), when we play whatever he requests. The rest of the visit (usually Saturday), he hears whatever we play. I'm ecstatic when he starts asking for something new on Benny Music Day that he's heard on our days — a rarity (Bela Fleck's "Drive" has migrated over recently, something Karen's played a lot on her drives with him).
I can tell how much he is enjoying something and doesn't mind hearing it by the frequency of requests for Mary Poppins or any other Benny Music Day stuff when we're playing something on a non-Benny Music Day ("Tomorrow on Benny Music Day" is what he knows he'll hear but hey, it can't hurt to try — and he tries a lot). Mozart piano concertos seem to be something he likes. Bluegrass too.
So this past Saturday, Ben and I took a two hour drive through the country as Karen took a break and I played a recent download of a BBC broadcast concert from June by cellist Nicolas Altstaedt and pianist Alexander Lonquich of the first four Beethoven cello/piano sonatas. They're wonderful works (especially #3) and I really enjoyed these particular performances.
Much more importantly, Ben did too. Not one request for Raffi (or anything else) for the entire drive.
So, it turns out Ben's either a big cello fan, a big Beethoven fan, or both.
Take that, Raffi.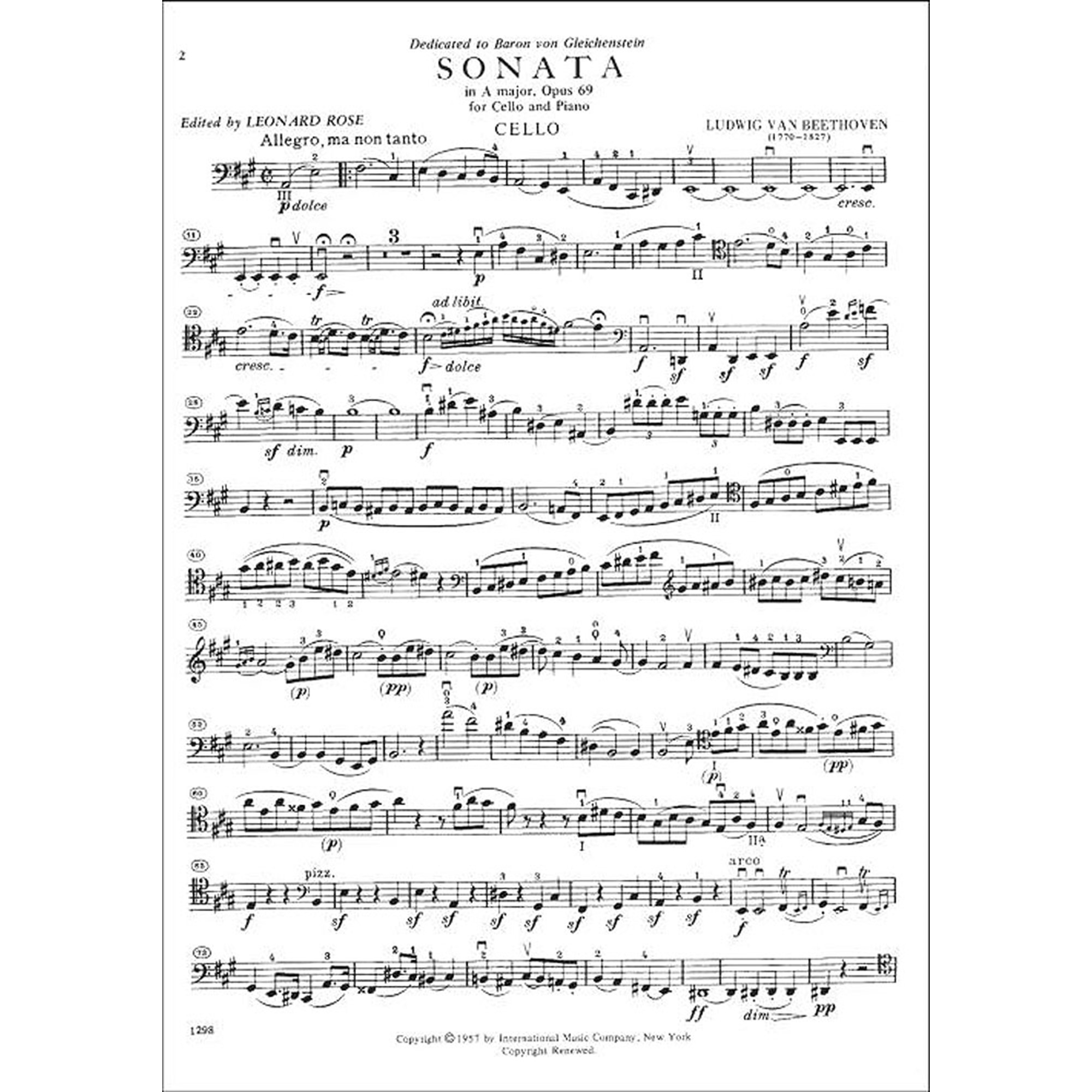 Birthday with the Boys, and Beethoven