6:55 AM
God I hate dental check ups and cleanings. Not mine. Ben's. Heading over to the Cleveland Clinic surgical floor now, the hospital, where he will go under a general anesthetic, which will take seven of us holding him down to get the mask on. One on each limb, two on his torso, and me holding his head nose to nose telling him it will all be finished in only a few seconds. Oh, and by the way, I hate autism.
11:55 AM
All went according to plan — in some ways, waiting the hour and 15 minutes from arrival to wheeling him on the gurney to the operating room is the biggest challenge, and that's with two sedatives, one before leaving his house and another when we get to the hospital. He has less than zero patience, especially on the horror of an empty stomach. But no blood was spilled, and the Cleveland Clinic staff is superb.
The outcome — one cavity filled, a wisdom tooth flagged for pulling a way down the road, and the biggie, a back tooth that had already been crowned, now broken off and gone, leaving only the root, infected all the way down, which the dentist broke up and extracted.
As I've described before, Ben has an otherworldly pain tolerance, likely developed through a lifetime of never being able to adequately and directly express his needs and feelings, physically and otherwise. The dentist said he no doubt had experienced pain because of it. Can you imagine? Unbelievable. Un Fucking Believable. Horrifying. Heartbreaking. BUT, a biggie here too, and a good one — his overall dental health is superb. On a scale of one to ten, a ten. That's unbelievable on the other end. The staff he has had consistently — well, we can not express our gratitude enough.
So three hours and five minutes after parking the car, we were back in it — because when Ben begins to emerge from anesthetic, "Go to the car, go to McDonald's" comes out of his mouth followed immediately by the IV coming out of his arm before he does it himself. Anybody else would be happy to sleep it off for a bit, drifting in and out, but not Ben, even though he drifts in and out as we drive him back — with a drive-through McDonald's burger en-route of course.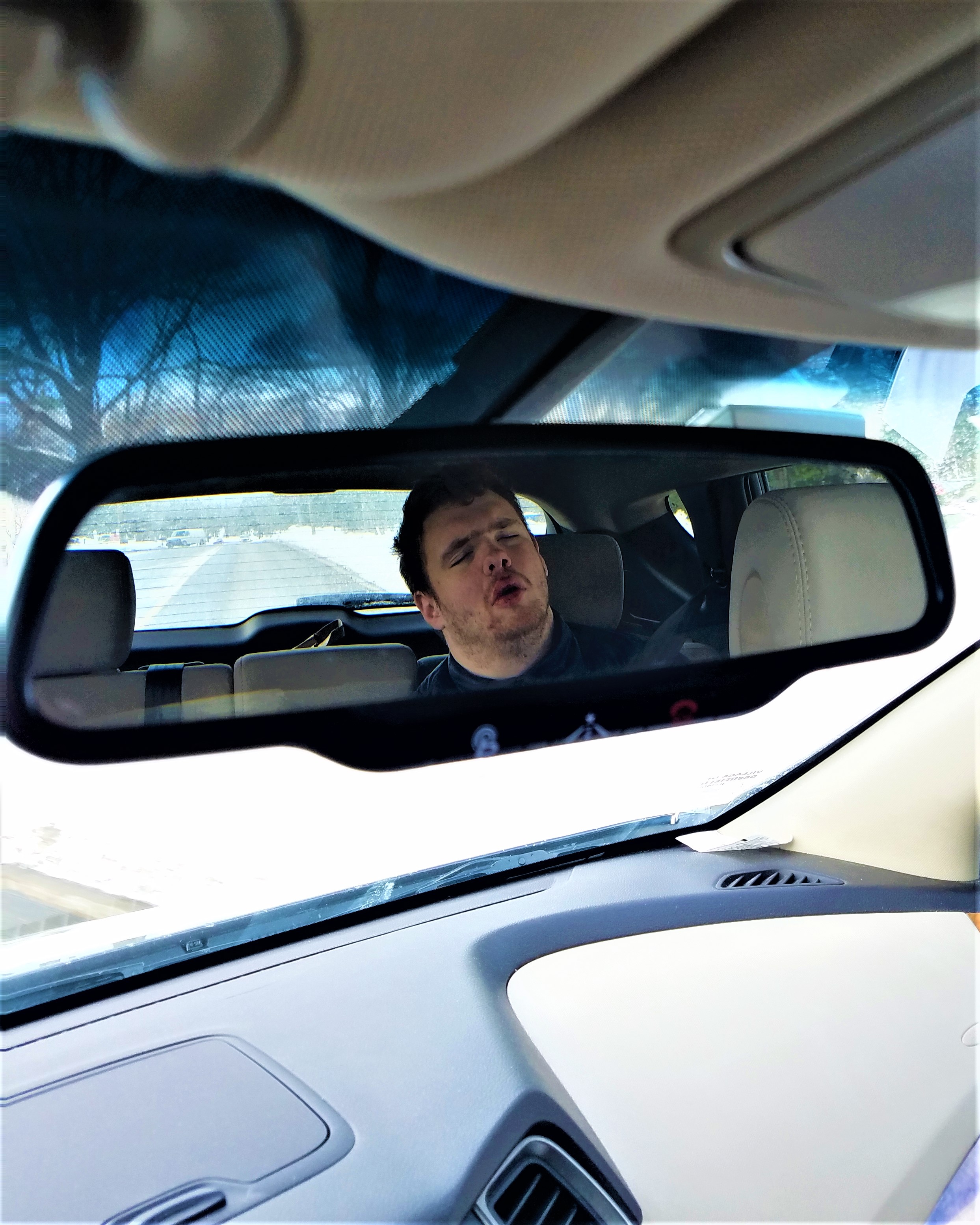 Just Another Routine Dentist Appointment